3-5 inches of snow expected overnight
ROCKFORD — Mild accumulations of snow are expected Sunday night into Monday morning as a Winter Weather Advisory has been issued.
Snowfall began in the Rockford area Sunday afternoon, with total accumulations expected to be 3-5 inches. Temperatures will hover in the mid- to high-teens with wind chills near zero.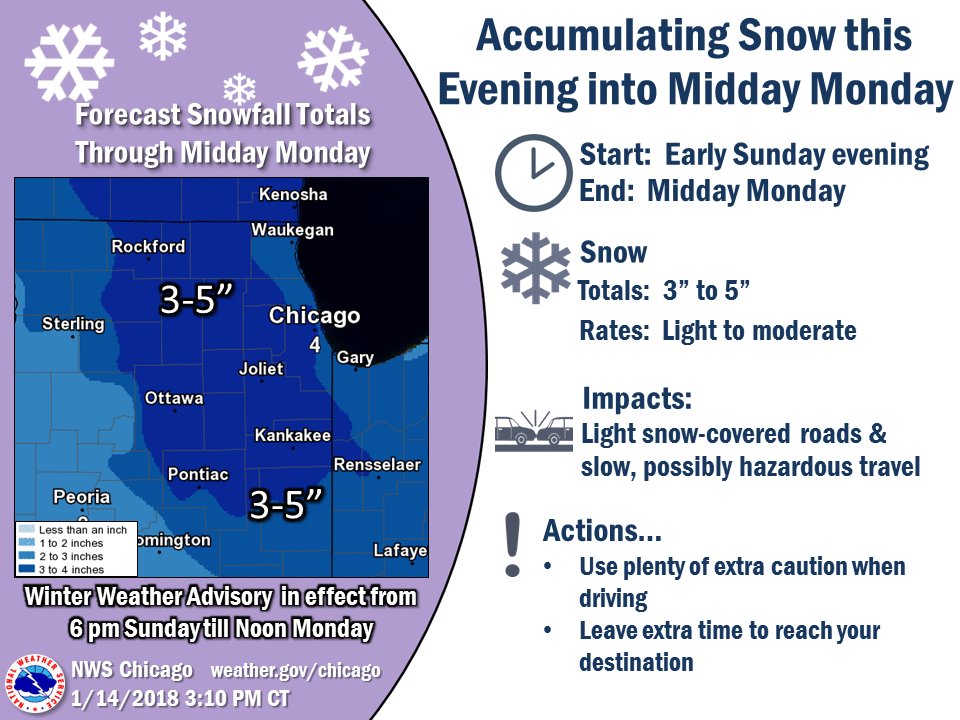 The weather advisory is set to begin 6 p.m. Sunday and will remain in effect until noon, Monday. The National Weather Service says snow-covered roads and limited visibility will be the biggest concerns.
Keep up with local conditions with our AccuWeather forecast. R.